Main Content
Featured
Community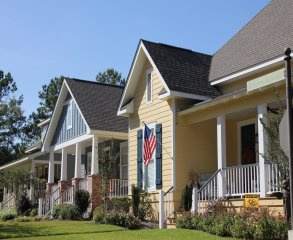 Welcome to Porch Light Properties
A unique real estate entity in the Hattiesburg/Pine Belt Real Estate market, representing buyers and sellers of premier lifestyle properties with a focus on excellence in customer service! As primary representatives of Big Bay Lake, and with knowledgeable sales agents for Bellegrass S/D and Canebrake Golf Community, we are well positioned to assist you in all of your real estate needs. Call today for more information!
Testimonials
Libby and Edy made our property buying experience easy!! They are very knowledgeable and professional!…
Doug R.
Libby and Edy listed our house at Big Bay Lake which sold in record time at a great price which allowed us to pursue building our next Dream Home here!…
Dianne M.
Latest
Posts
Tips for First-Time Homebuyers
Most homebuyers start the process anxious, excited, nervous, and some are downright terrified. It's natural. A home is the largest and most expensive purchase that most people will make in a lifetime. It can either turn out to be a complete financial disaster or a smart long-term investment. The person ... [ Read More » ]
Remodeling Projects That Will Boost Your Home's Value
There are two ways to think about remodeling projects that will boost your home's value; you can get one or two major remodels done or opt for a bunch of small fixes. Depending on your budget and your timetable, one approach may be better for you than the other. For ... [ Read More » ]